Restaurant sales are soaring thanks in part to an uptick in business travel. According to Dinova, a company that connects restaurants and corporations, company spending at restaurants jumped 5.6 percent in 2014. In addition to dropping more money, these corporations were also frequenting America's diverse dining scene on a more regular basis.
Kept restaurants on track
To gather the information, Dinova examined data from its clients. This cohort of corporations includes more than one-third of America's "highest travel spending companies." It's these restaurant patrons who've aided dining establishments despite tumultuous circumstances.
"Looking across 2014, corporate dining helped keep restaurants afloat during the weather-challenged first quarter, and consistently delivered steady business as the economy improved and more companies put travelers on the road," Dinova founder and CEO Vic Macchio said in a statement.
The Nation's Restaurant News explained that restaurant chains, specifically upscale brands that cater to company-related events, dominated this sales and volume boost compared to other types of dining establishments. For example, Ruth's Chris Steak House and Del Frisco's Double Eagle Steak House saw an increase of 5 percent and 4.8 percent in same-store sales, respectively.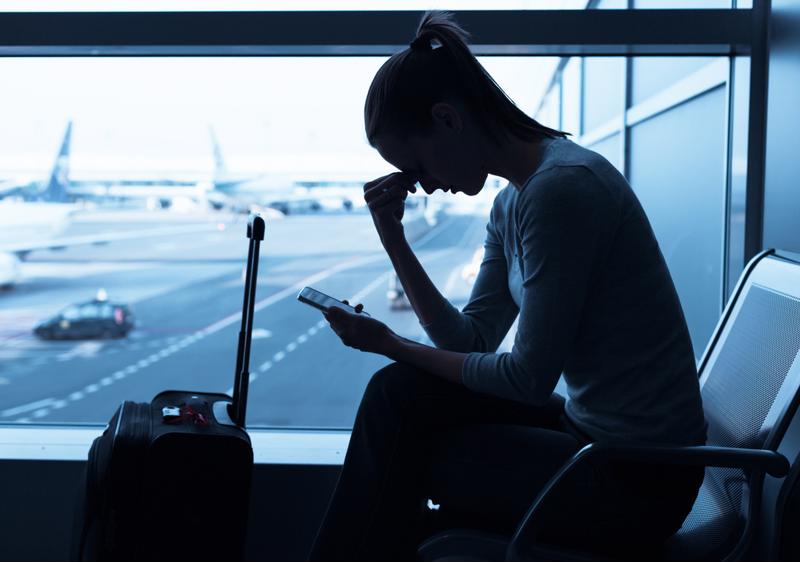 This information can provide some insight to establishments that wish to sponge up some of this business travel wealth.
"All of these road warriors need to eat, whether it be a quick breakfast on the go or a private dining event for clients," Macchio said in a statement.
How to capitalize on travelers
Restaurants that would like to connect with businesses around the country could look into hiring a middle man, such as Dinova, or they could take matters into their own hands by fine tuning their steps of service. People who are on business trips are looking to refuel with some coffee and a hot meal – a haven when you're traveling for extended periods of time – without missing their flights, connections, buses or trains.
"The key is to get the traveling diner in and out as fast as possible."
The key is to get the traveling diner in and out as fast as possible. This means the success of a business traveler's dining experience relies heavily on the server. Managers can appease these folks by training waitstaff on how to spot someone who's on a business trip and how to handle their needs, as they differ from a family who wants to have a leisurely evening out. Make traveling patrons happy with the following pointers:
Greet the patron within a minute or two of seating.
Take the drink and dinner order at the same time.
Read body language, and engage the guest to see if he or she has any time restrictions.
Offer a discount or business traveler's special.
Guide the customer through the menu, suggesting entrees and libations that are quick to make.
Drop the check and food at the same time, if the guest approves.
Run the credit card immediately so the guest can be on his or her way.
Why Mondays trump Fridays
Turn to social media channels to talk up any specials or accommodations that your restaurant is offering to travelers. You'll want to promote "Wine Wednesdays" or "Bottomless French Fry Mondays" in a strategic manner so that it supports your establishment without hindering your regular clientele. Restaurant News summarized that dining establishments that are typically jam packed with millennials or families on a Friday or Saturday should aim to attract business travelers on a less busy night, like a Monday or Wednesday.
This makes it a win-win. The traveling diner won't end up frustrated by the long wait times and even longer food preparation on a busy night during the weekend, and restaurants have the opportunity to boost sales as a whole and on a specific day of the week that could really use an upswing in business.
---
Gripping news brought to you by Shoes For Crews, the trusted leader in safety footwear for more than 30 years.
Share this article